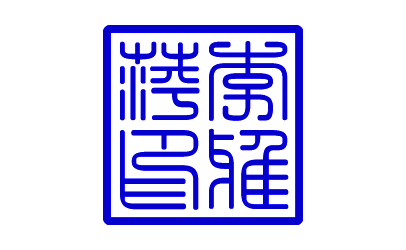 Personal Chinese Stamp (Blue)
The personal Chinese stamp or Chinese chop is perfect for your artwork, calligraphy, or painting, especially water color painting.
The personal stamp is pre-inked so no ink pad is needed. Here are the features of the pre-inked stamp.
Professional 600 dpi resolution
Pre-inked (no separate ink pad) to give a sharp, dry, and crisp image every time
With proper re-inking it will last for 50,000 impressions
Durable rubber surface
Non-toxic, non-flammable, fast drying
Micro-raised image, always gives you the same consistent image
Stamp housed in a case so no messy inks
100% satisfaction guarantee
We currently offer two Chinese scripts for the stamp, Seal Script and Standard Script. The seal script is better for marking your artwork, such as painting or books. It is more artistic and abstract. The standard script is better for stamps with practical functions, such as an official stamp. You can of course get both to serve your different purposes. 
If you have any questions, please check out Questions about Chinese Stamp.